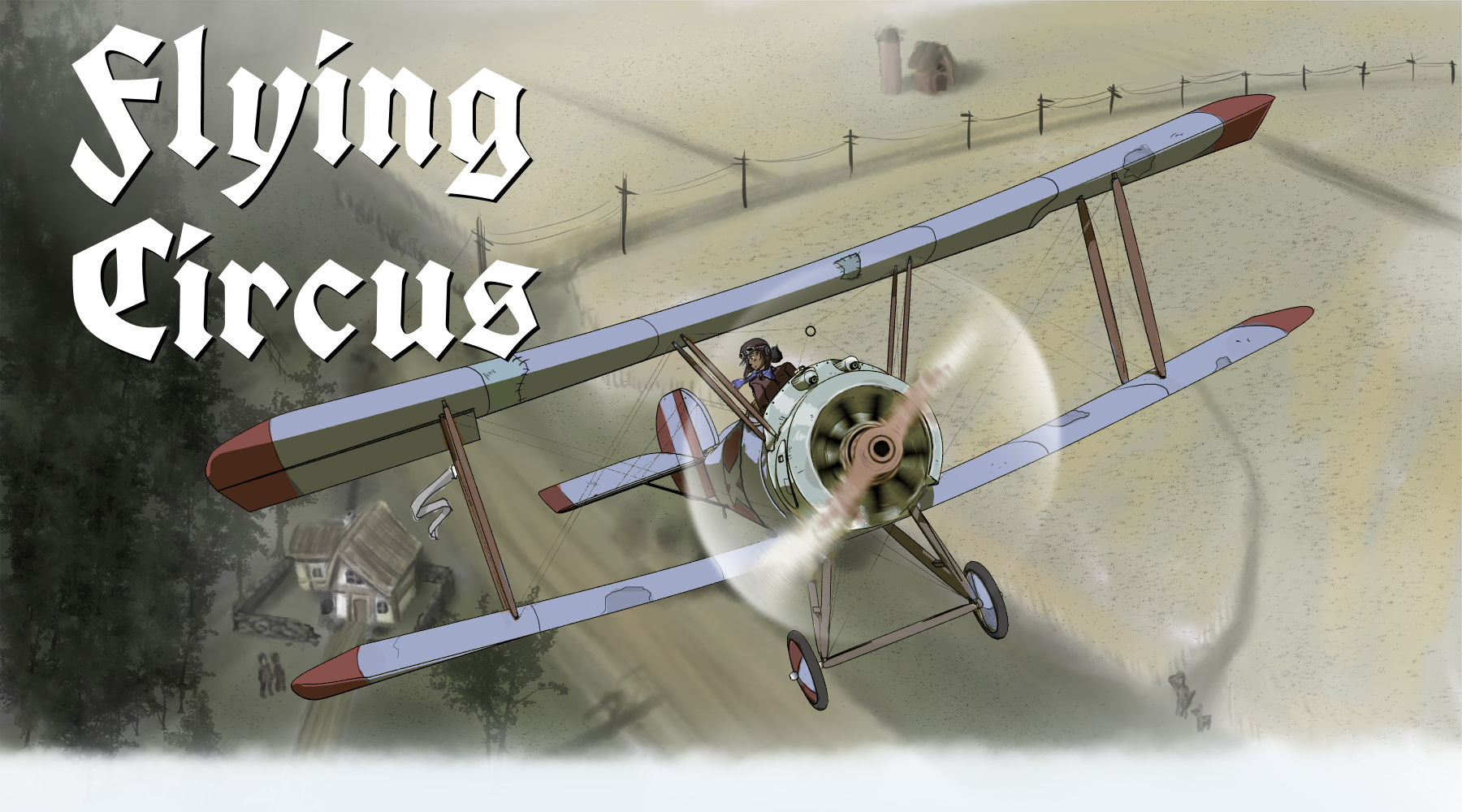 Flying Circus - Core Rulebook & Playbooks
Patch Notes:

Core

Removed unfortunate reference.
Added a single 's' someplace. See if you can find it!

Playbooks

Tiny change on the Student profile.
Added Crit guidelines to Player Reference.
Core Planes

Added engine rarity guidelines so you stop shoving Sigvirds in every fucking plane, you goddamn goblins.
Healed the Timeline
Increased number/density of Republics
Changed Kobra M(D) variation to be good actually
Changed Spinne prototype variation to be consistent with Horror of the Heights.
Braun VJ is now appropriately flammable, and its spy version is awesome.
L&L Kessel IIb elevators now bend correctly.
Removed vestigial zeppelin hook from the Markgraf Korsar
Markgraf Attentäter now has correct wing load and visibility
Briefly increased number of Empires
Arntwerke d.13 is now infinitesimally less cursed, but has correct number of cylinders
Universität Kobra variants didn't work, but you can now Try More Gun
Removed Horses
Horror of the Heights
Kreuzer Spinnmilbe engine now has correctly-obstructed airflow
Sonnenjäger Hummel price adjusted for inflation
Flights of Fancy
We cannot allow a Fanciness Gap!
Flight at the Museum
SFW-Rathenau Nimbus no longer has vision obstructed by nonexistent tail
Braun GA 'Gulaschkanone' propellor mistakes configuration more accurately cursed
Files
FlyingCircus_V1_3_1_Airplanes.pdf
15 MB
Jan 19, 2022
FlyingCircus_V1_3_1_CoreBook.pdf
74 MB
Jan 19, 2022
FlyingCircus_V1_3_1_Playbooks.pdf
2 MB
Jan 19, 2022
Get Flying Circus - Core Rulebook & Playbooks